Script
development

labs, skills based film

business

training and film festival

industry

events.

Filmonomics is a business-training programme bridging the gap between development and distribution, mixing industry know-how with behind the scenes networking. Participants gain an understanding of the business behind film enabling them to make smarter, targeted and market aware decisions on all aspects of their own projects.
Supported by Creative Skillset.
We are committed to filming as many industry events as possible to bring you the best of our speakers at the frontline of the film industry. Spotlights include speakers on screenwriting, film financing and budgets, how to work with film crew and heads of department and technical insights from DCP creation to direct distribution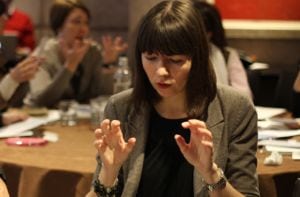 We host an international delegate programme targeted at regional and national producers, programmers, filmmakers, festival teams, agencies and cultural leaders a chance to meet and engage with the UK film industry, making lasting professional relationships, attend public presentations and participate in bespoke events covering areas of finance, co-production, marketing and distribution.